Did you know? As of July 2019, over 4.33 billion users are active on the internet. A rapidly growing internet population makes it really important to have a website for many reasons. Having a website increases the credibility of your business.  Consumer behavior has changed over time and people prefer to use the latest technologies. In order to grow your business and put it in front of the right audience, you need to have a website. We are listing the top reasons why your business should have a website below, have a look.
Customer's Expectation
Your Customers are tech-savvy nowadays. Having a website can help them find more about you. They can look after your products, prices and decide what to buy.
Gain More Business
Having a website will put you in front of new customers. You can reach more customers to generate business. A search engine friendly website with good content can influence buying decisions and encourage more transactions.
Stay ahead of the competition
If your competitor is having a website and you do not, you are lacking behind. You may want to set up your website immediately to remain in the competition. A good marketing strategy will help you gain more customers and will keep you ahead in the competition.
Social Media is not enough
If you do not have a website but maintains your business presence on social media and think that will do it for you? You may be wrong. Every other business has a Facebook page and that is not enough to attract more customers. Having a presence on social media along with a website will make you stand out.
Cost-Effective Solution
While you spend a lot on marketing your physical store or business via brochures or pamphlets, having an online website doesn't cost a lot. Our Starter Pack Website costs only 3999 INR excluding 18% GST. Even if you do not have any physical store or business and want to get into the business, having an online website is much more affordable as compared to having a physical store.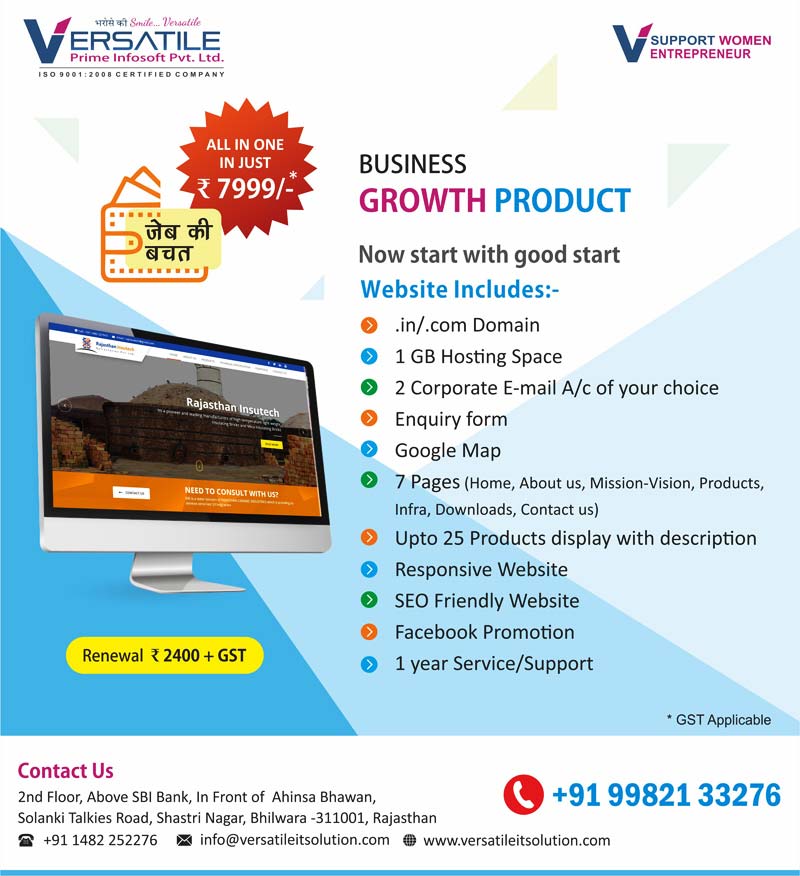 It saves time & it is affordable
It saves a lot of time; it is a lot easier to entertain an online customer as opposed to a physical customer. Trading emails, taking calls and sending proposals are all less time-consuming. So you can spend your time doing more valuable stuff.
Want to get started?
If you are convinced and would like to be on top of your competitors, choose a domain and call us right away. We will take care of your domain, hosting purchase and design your business website the way you want.