What is Web Push Notification?
Web push notifications generally send messages through desktop & mobile browsers. You can reach users when they are browsing other websites and the subscription happens in just one click. No information required. Studies have shown that it can increase your sales significantly.
Web push notifications are best used to re-engage users. They perform extremely well in retargeting users abandoning cart. Bring back the old users by showing offers and retaining customers by showing personalized content.
How it impacts an eCommerce Business?
The sole purpose of the web push notification is to facilitate timely flow of the information. To subscribe or opt-in, users are not required to download or install anything. Just one click to "Allow Notifications" & you are done.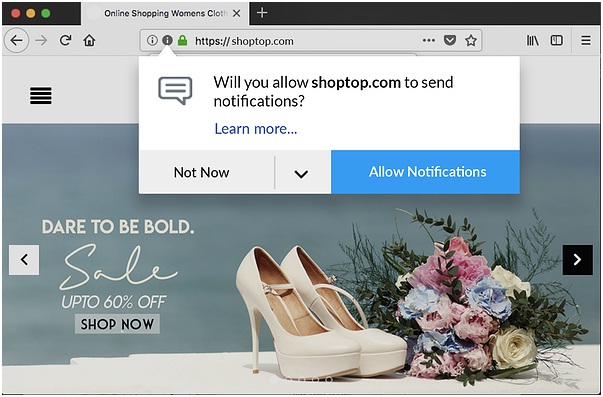 eCommerce businesses efficiently use them for:
Sale alerts
Circulating new coupons
New Product Launches
These notifications appear right next to the task bar.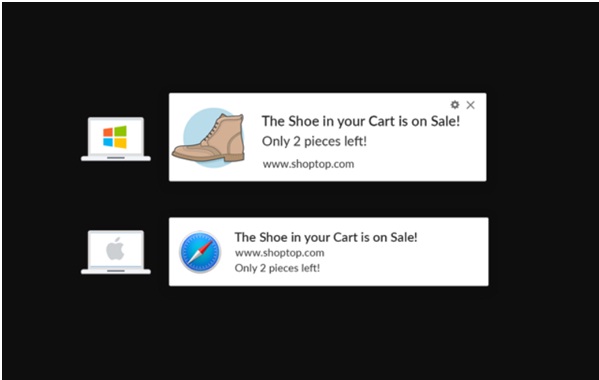 You can create powerful audience segments by identifying users browsing behaviour or purchase patterns. This would help you in personalized targeting to specific segments.
Analyze the data for better business decisions:
What content is delivered
What time the push happened
Which audience the push is delivered
At what frequency this happened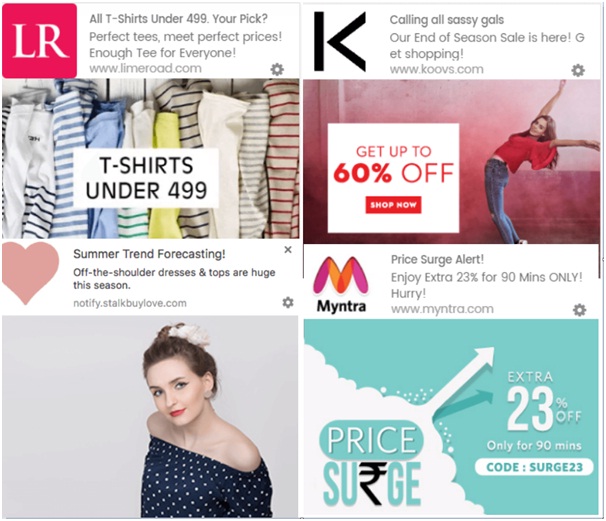 Top Web Push Notification Services in India?
iZooto  
A web push notification platform. They are more focused towards eCommerce businesses. They help them to increase their revenue and improve conversions.
Pricing & Plan:
Free and paid starts from $25/Month
Vizury
Vizury was launched in 2011 in Bangalore, India. They offers a variety of solutions to eCommerce businesses including re-engaging users who bought only once, sending alerts to abandoned cart users and circulating offers & discounts.
Pricing & Plan:
Price available on request
Taplytics
Taplytics is an analytics platform for A/B Testing and push notifications. One major functionality which set this platform apart from others is automation. They set to:
Deliver custom message on time
Send push notification in specific locations
Pricing & Plan:
Price available on request
Pushcrew
PushCrew helps businesses to drive more traffic on their website through web push notifications. Push notifications are send to desktop, tablet & smartphone.
Pricing & Plan:
Free trial & demo on request
Starting Plan Costs $18/Month
CleverTap
Based out of San-Francisco, CleverTap was launched in 2013. They offer powerful audience segmentation. You can re-engage users by web pop-ups, push notifications & various other aligned services.
Pricing & Plan:
$1000/Month (Annual Contract)
Applies ML to keep communications relevant all the time.